Santa fills our Christmas stocking with small toys for young children to play with while the parents wake up. I am too old for this, even the youngest of four is an adult, rolling out midday while the parents get up at six. The novelty melting snowman is all about the white plastic texture that gravity pulls back to a puddle. It's fluid that moves slowly enough so that we can observe it's transformation from solid to liquid. What a convenient lack of colour for someone who mainly uses the luma key tool to composite different shapes. What can this blob do?
#0 Ode to Mike
Mike remarks that I should make an animation of him as he hands me a guest pass. I accept the challenge, though I doubt he's seen any of my recent work. Mike's photo does not blend into the melting blobs filmed from the side on top of a mirror. My appetite for the blob is wet.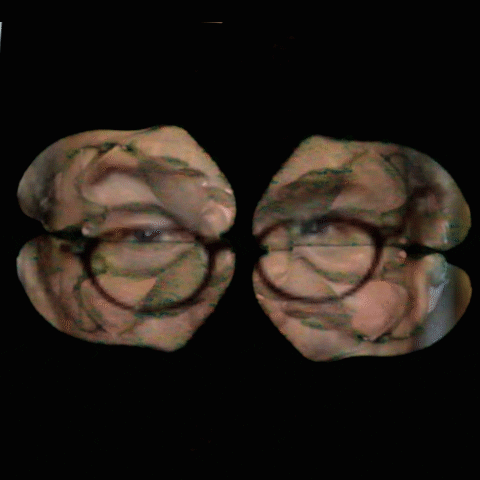 #1 Flower Blob
The blob could be part of Crreeeeps. I want pretty flowers to counterbalance irritating sounds. I reserve my favourite black room in the Visual Art's building to play with the new cameras the film department bought and the blob. I spin some plastic flowers in a water filled cylindrical vase. The fluid on fluid meshes better than Mike.
It's not 3D?

Simone at the backyard critique assumes the image is computer generated.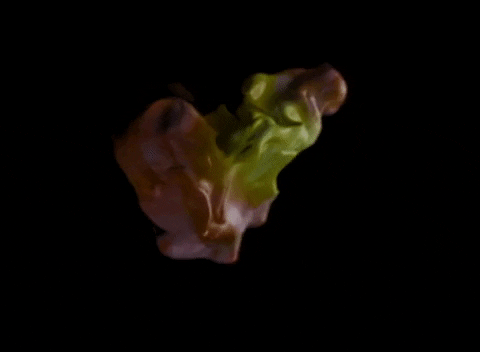 #2 Viral Blob
The blob sits on a mirror that I spin around by hand. The jerk of my hand-held movement over shadows the melting of the blob when it's sped up. I superimpose layers of this image atop itself. Would it have looked like a virus in 2019?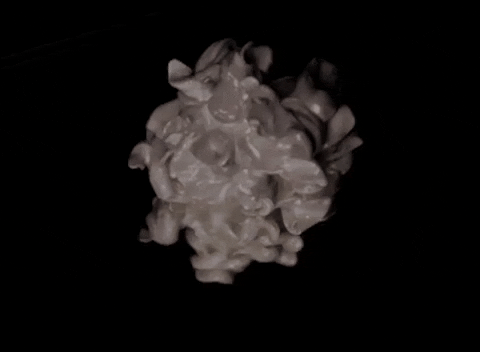 #3 River and Red Skin Blob
The St-Lawrence river in spring from Cartier Bridge, the blob and a close-up of red paint cracking on my skin are of different space scales, time scales and textures that I superimpose. I'd like to push these extremes of scale further away from each other. What other ways can I mix the blob to the body?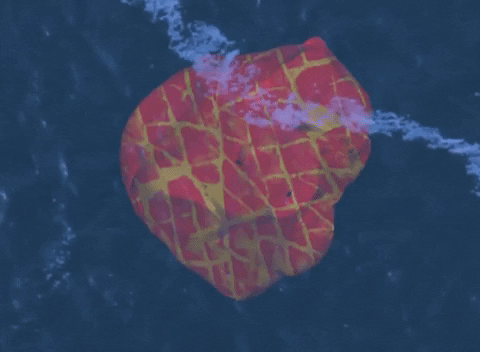 My initial instinct to film the blob from the side and reflect it is the most satisfying, without Mike's beautiful smirk. I am concerned with the perception of the blob as 3D animation. I'm not sure what I'm looking for here and I'm not sure what I've found.