I am too old for this, but Santa refuses to stop filling the stockings with chocolate and small trinkets for the four adult children. I pull out the novelty melting snowman which consists of a golf ball of white plasticine to sculpt and decorate with  plastic accessories and googly eyes (see image below). I build a snowman and over the next ten minutes it is pulled down into a puddle. I follow up with Calivin & Hobbes style monster snowmen [1] Bill Waterson, Calvin and Hobbes, originally published January 10, 1994, U go comics,  https://www.gocomics.com/calvinandhobbes/1994/01/10, accessed on May 26, 2022. until I fixate on the putty alone. I sculpt, it melts and I resculpt.
#0 Ode to Mike
Mike remarks that I should make an animation of him as he hands me gold: a guest pass. I accept the challenge, though I doubt he's seen any of my recent work. Mike's photo does not blend into the melting blobs filmed from the side on top of a mirror, but the mirrored image enchants me.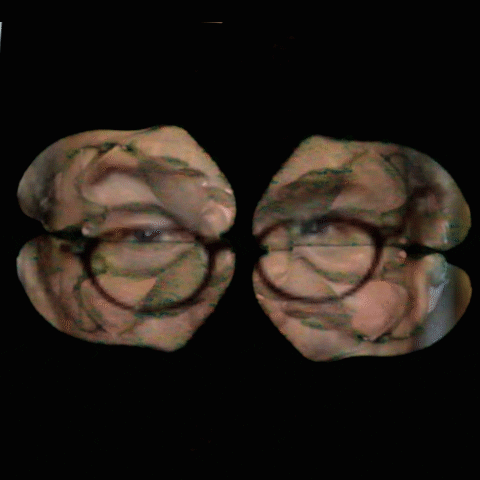 What a convenient lack of colour for someone who mainly uses the luma key tool to composite. I consider if this blob could meld with the body in continuation with Audiovisual Sketch Series | Winter 2019, it feels bodily. Maybe it could serve as the visual counterpart of Crreeeeps, but I'd like pretty flowers to counterbalance irritating sounds. I reserve my favourite black room in the Visual Art's building to play with the blob and the film programs' freshly acquired cameras.
#1 Flower Blob
It's not 3D?

They assume the image is computer generated at the backyard critique of summer 2020.
I spin some plastic flowers in a water filled cylindrical vase. The fluid on fluid meshes better than Mike's photo. It is exciting that the blob could be confused with 3D, but it's also possible that the images reached a point of sterility.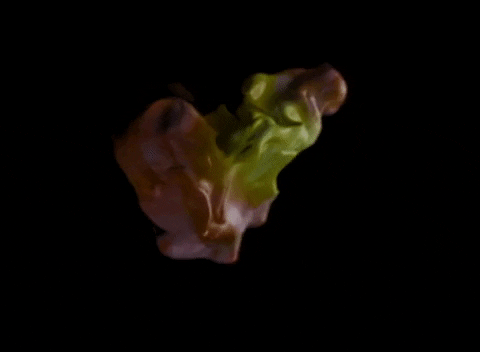 #2 Viral Blob
The blob sits on a mirror that I spin around by hand. The jerk of my hand-held movement over shadows the melting of the blob when it's sped up. I superimpose layers of this image atop itself. Though it was filmed pre-pandemic, I can only see a virus.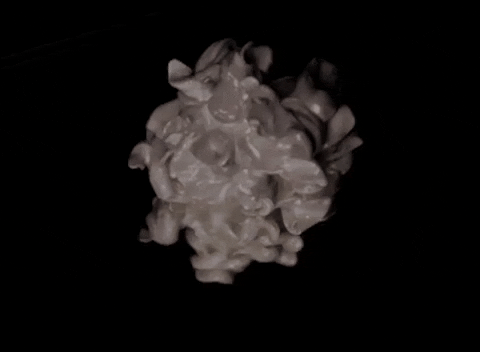 #3 River and Red Skin Blob
The St-Lawrence river in spring from Cartier Bridge, the blob and a close-up of red paint cracking on my skin are superimposed at different space scales, time scales and texture. I'd like to push these extremes of scale further away from each other and find new ways to combine the blob and the body.