Dear Mr. Altmedj,
Can I call you David? I didn't forget you. I didn't forget that day. Whenever I feel lost, I go back to The Pit. Your hands come in and around and through the chest. One hand and many hands at once. Digging into soft malleable flesh. Digging through a head both empty and full. Arms up and around, embracing the warmth of being. The head emptied out and full. I remember the giant moving in stillness. I will not forget. I will come back to The Pit.
Yours,
The nipleless bust in the hallway has no sign or indication of ownership. I slip it into the room where I'm working. I fetch supplies at Dollarama and change my shooting plans for the day. I continue my experiments to copy The Pit by David Altmedj, an intention that began in Audiovisual Sketch Series | Winter 2019, but something else happens as I try to recreate the feeling of malleability.
I wanted my version to have ambiguous sex, a blend between female and male. This would be a way of appropriating the piece as my own, as well as experimenting with how sex effects the viewer. I imagined three rows of breasts, maybe in purple, but perhaps keeping the long penises. However, the pale-skinned 23-year-old women of my graduate class were more willing and available to serve as models to make my Audiovisual Sketch Series | Winter 2019 then the men, especially since I wanted my men topless or in skin tones. It's easy to find a Barbie doll, with blond hair. Now, the serendipitous bust was also female and slim. It's a blessing and a curse to work with bodies as a white woman since they are more available, but any representation of the young Caucasian female form either perpetuates its dominance or turns into a conversation about its social effect.
I look for ways to disrupt the bodies. I cover the barbie's face in plasticine. I have her blond hair perpetually blow in the wind to add some camp. I want to see if different possible contrasts and layering processes have varied affective qualities. I want to see how perceptions shift in the translation from sculpture to screen. In the quick model where everything is thrown together the image loses impact rather than getting closer to The Pit.
These tests were filmed pre-pandemic and assembled almost a year later. I plan on continuing my
research as soon as health regulations stabilize to shoot in person. Better yet, I'll wait for summer and adapt to shoot outside. Actually, I think it'd be better to film when the vaccine finally arrives in Canada, so I can be inside. Well, in a few more months when everyone gets their two doses. Just a couple more months, it won't be long.
Plasticine layering tests on bust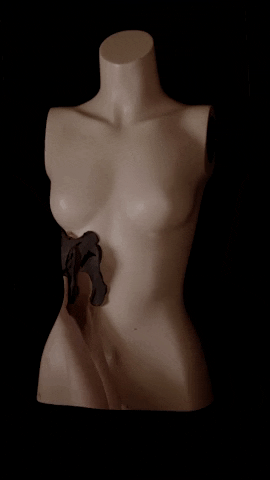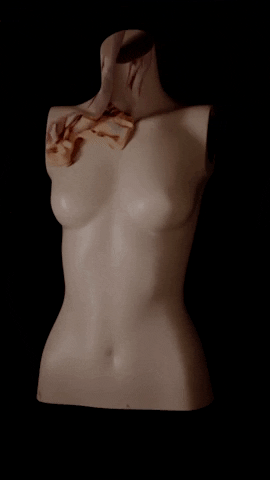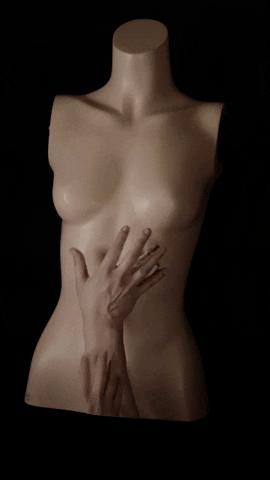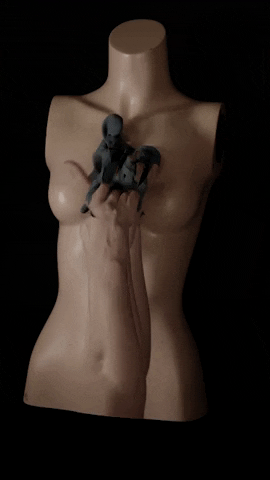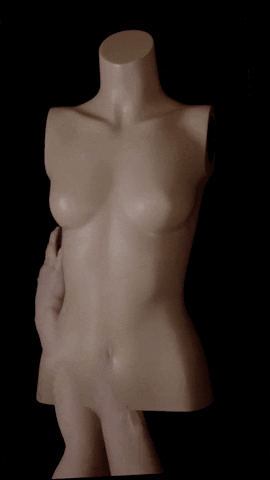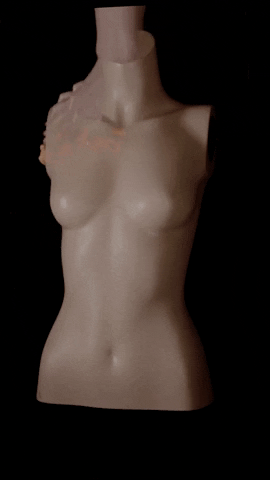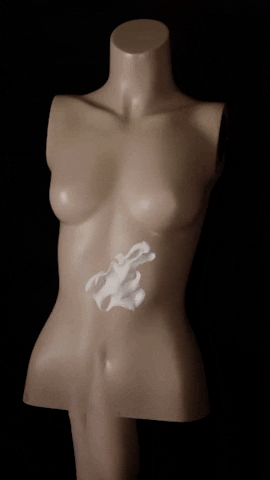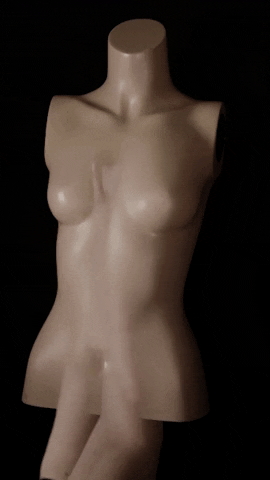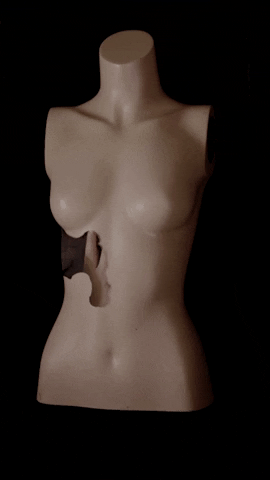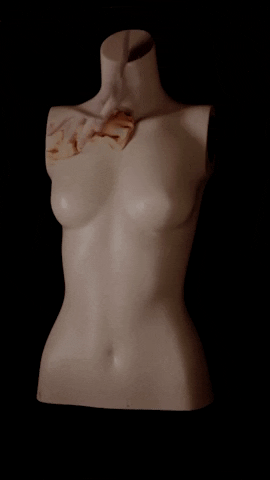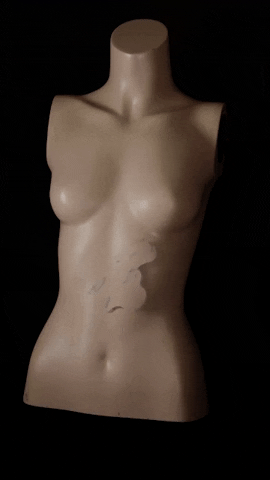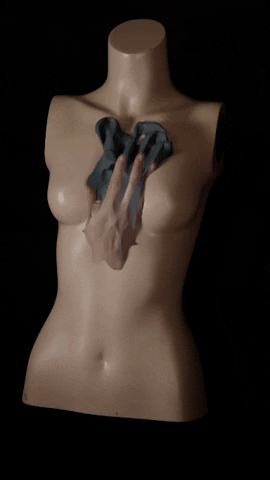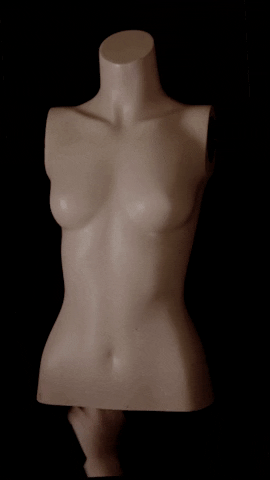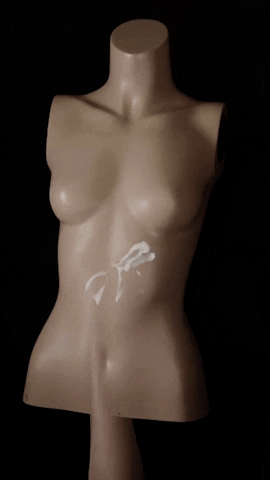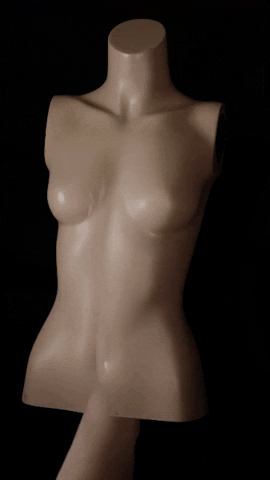 Multi-coloured layering and compositing